If you played sports as a child, you may already be familiar with concussions. Even if you never sustained one, someone on your team probably did at some point.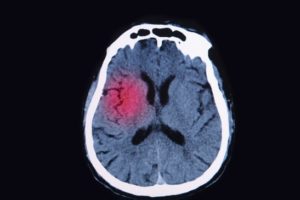 According to Weill Cornell Medicine, these mild traumatic brain injuries, or MTBIs, are common among children because the developing brain is more vulnerable to injuries than the fully matured brain. Children and teens are also more likely to engage in sports where there are countless opportunities for head injuries to occur.
The Brain Injury Research Institute reports that there are up to 3.8 million recreation-related concussions in the United States annually; however, sports accidents are not the only cause of MTBIs. Both falls and motor vehicle collisions account for a considerable number of traumatic brain injuries in the United States.
Unfortunately, people who are involved in catastrophic car wrecks often sustain more than just a concussion, and the costs associated with treating their injuries can add up quickly. If you were hurt in a crash with a drunk, distracted, or negligent motorist, you may be entitled to compensation for medical bills, lost income, and emotional distress.
To determine if you have grounds for a claim, turn to Ballard Law, PLLC. After evaluating your case, personal injury lawyer William E. Ballard can gather evidence, interview witnesses, track damages, and negotiate with the opposing party on your behalf. Call 769-572-5111 to schedule a free consultation with an accident lawyer in Madison.
How Do You Treat a Concussion? 
The brain is a complex organ, and treating head injuries is unlike addressing trauma on other parts of the body. Fortunately, since concussions are fairly minor, the brain can recover in due time without medical intervention; however, more severe TBIs often require extensive and sometimes lifelong treatment.
Concussions might heal on their own, but it is still critical to visit a healthcare provider if you think you sustained an MTBI in a collision. Depending on the severity of the injury, your doctor may want to hospitalize you for observation until the worst of the symptoms subside. Even if the concussion itself is not life threatening, potentially dangerous complications could arise in the first few days after the incident.
If your doctor determines it is safe for you to go home, you will be advised to take it easy. Both physical activity and mental stimulation can worsen the symptoms of a concussion, so it is important for those who are recovering at home to rest and relax.
According to the Mayo Clinic, it may also be safe to take over-the-counter pain relievers like acetaminophen to relieve any headaches; however, you should avoid taking aspirin or ibuprofen as they can increase the risk of bleeding.
If you suffered a concussion in a wreck that was not your fault, contact Ballard Law, PLLC today. Mr. Ballard will help you fight for the maximum settlement, and if your case goes to trial, he has the litigation experience and resources to represent your interests in court
Call 769-572-5111 to schedule a free case evaluation with a personal injury attorney in Madison. You can learn more about car accident claims in Mississippi by visiting the USAttorneys website.