Child Custody Lawyers in Jackson, Mississippi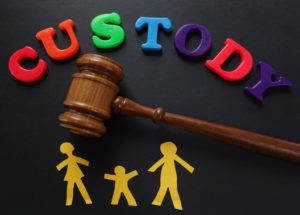 Ballard Law, PLLC are child custody lawyers in Jackson, Mississippi who can assist you with any child custody questions you might have during your divorce. If you are getting divorced in Jackson, Mississippi, the courts will require that you and your former spouse have a parenting plan in place. A parenting plan outlines who will have custody of the child and how visitation will be arranged. The plan should also include information about how holidays will be spent and how major decisions will be made for the children. In general, it is often best when parents draft a parenting plan before finalizing their divorce. It is usually in the children's best interests for both parents to agree to a parenting plan outside of court, because both parents are more likely to honor the agreement. If you and your former spouse are working toward creating a parenting plan together, it can be helpful for each of you to hire a child custody lawyer. A child custody attorney can review your parenting plan to ensure that it will be accepted by the court. A lawyer can also help you understand your rights under the law. If you are working to develop a parenting plan in Jackson, Mississippi, reach out to the child custody attorneys at Ballard Law, PLLC.
Child Custody Disputes in Jackson, Mississippi
While it is usually best for both parents to reach a child custody agreement outside of court with the help of a lawyer, there are cases where both parents dispute child custody matters. If your former spouse was abusive or violent, or has been convicted of a crime, you may want to take additional steps to protect your children. In some high-conflict divorce cases, former couples need additional help to resolve their child custody disputes. When child custody cases are brought before a judge, the judge will use the best interests of the child standard to make decisions. Ballard Law, PLLC offer creative guidance for parents seeking child custody in Jackson, Mississippi. Our firm can also help you understand the best interests of the child standards to assist you with your case.
 How a Mississippi Divorce Lawyer Can Help You with Your Parenting Plan
 What must your parenting plan include? How detailed and specific should your parenting plan be? What is required? Many couples struggle to understand what they should and should not include in their parenting plan. As a general rule, the more specific you are in your parenting plan, the less likely you are to face conflict or disagreements going forward. That said, your parenting plan also needs to be flexible enough to accommodate the needs of a growing child, especially if your child is young. The parenting plan should also take into account how emergencies and changes in schedules will be handled, as these issues can arise from time to time. Here are some of the most important elements a strong parenting plan will contain:
Parenting Schedule. The parenting schedule determines when the child will reside with each parent. Even if one parent has custody, the courts want to see that the custodial parent is supporting the child's relationship with both parents. This is where a parenting schedule is helpful. The schedule should include times and dates where the child will be with each parent and also be clear about how children will be transported between each parent's house. Holidays and special occasions should be considered, as should procedures for any emergencies or schedule changes.
Decision-Making. In most divorces, both parents will share legal custody, which means that both parents will have the right to make decisions on behalf of the children. Parents should specify how decisions will be made, who is responsible for decision-making, and what procedures are in place to handle disagreements when or if they arise. The more specific you can be about decision-making in the parenting plan, the better. For example, if you know you and your ex are high conflict about where the child should go to school, deciding this in the parenting plan might be your best course of action.
Other Considerations. A parenting plan should also take into account other considerations. For example, if each parent gets a new partner, at which point is it appropriate for a parent to introduce the child to the new partner? Another issue involves how college expenses will be paid. Child support covers a child until he or she is 18 and doesn't cover college expenses. A parenting plan can include these additional considerations.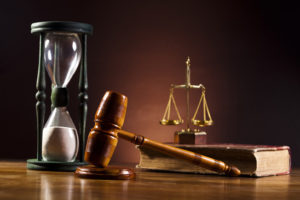 Child custody decisions can be among the most stressful decisions a couple will make when getting divorced. The parenting plan you create during your divorce will impact your family for years to come. It can be very difficult to change a child custody agreement once one has been made. It is important to get your agreement right the first time. Reach out to Ballard Law, PLLC child custody lawyers in Jackson, Mississippi. Our firm can review your child's needs, your needs, and help you and your former spouse draft a parenting plan that is in the best interests of your children.
Ballard Law, PLLC are child custody lawyers in Jackson, Mississippi. Our firm can help you ask the tough questions that must be considered when making child custody decisions. We can also help you navigate the legal processes to finalize your parenting plan. It can be very challenging to change a parenting plan after one has been finalized by the court. Get your parenting plan right the first time. Speak to the qualified child custody attorneys in Jackson, Mississippi at Ballard Law, PLLC.