Civil War battlefields, Elvis Presley's birthplace, old-school drive-in diners – is there a better place to spend your Christmas vacation than in Mississippi?
[fusion_builder_container hundred_percent="yes" overflow="visible"][fusion_builder_row][fusion_builder_column type="1_1″ background_position="left top" background_color="" border_size="" border_color="" border_style="solid" spacing="yes" background_image="" background_repeat="no-repeat" padding="" margin_top="0px" margin_bottom="0px" class="" id="" animation_type="" animation_speed="0.3″ animation_direction="left" hide_on_mobile="no" center_content="no" min_height="none"]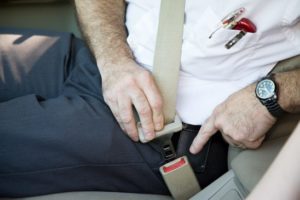 There's a lot to see and do in The Magnolia State, but if your plans involve drinking, make sure you arrange alternative transportation. According to BACTrack, drunk-driving accident rates spike over the holiday season.
Between 2001 and 2005, an average of 45 people died every day in alcohol-related accidents during the Christmas period. This added to Mississippi's already high drunk-driving rate: In our state, 2,560 people lost their lives in alcohol-related accidents between 2003 and 2012.
If you are injured or lose a family member due to a drunk driver over the holiday period, contact Ballard Law, PLLC. A car wreck lawyer in Madison will help you claim compensation for economic and non-economic damages.
Call 769-572-5111 to schedule a free consultation. You can also learn more about car accident injury lawsuits in Mississippi by visiting USAttorneys.com.
6 Tips to Help You Avoid a Car Accident over Christmas
Christmas break is the perfect time to hit the road and visit distant loved ones; however, it is important that you take steps to keep your family safe. Here are six tips to help you avoid car accidents over the holidays:
Get Your Vehicle Inspected: That last place you want to break down is on the side of a busy highway. Before you depart, ask your mechanic to inspect your brakes, fluids, spark plugs, air and fuel filters, and tires.
Map out Your Route: Driving on unfamiliar roads increases your risk of crashing. Use a free app, such as Google Maps or Waze, to plan your route before you depart.
Put Your Cell Phone on Silent: According to gov, more than 3,170 people died and 431,000 were injured in distracted-driving accidents in 2014. Put your cell phone on silent, do not eat or drink behind the wheel, and do not gawk at billboards and accident scenes.
Keep Your Passengers Calm: If you are traveling with children, speak to them about the importance of staying calm and quiet while you are driving.
Write down Roadside Assistance Information: Be prepared for the worst. You should have the contact numbers for roadside assistance services on your route.
Do Not Drink and Drive: According to the Centers for Disease Control and Prevention, drunk driving was a factor in nearly one-third of all traffic deaths in 2014. The best way to prevent these accidents is to stay sober if you intend to drive.
Unfortunately, all it takes is one negligent motorist to cause a serious collision. If you are injured while driving over the holidays, contact a Madison car wreck lawyer from Ballard Law, PLLC.
Attorney William E. Ballard will evaluate your case to determine if you have grounds for a claim. He will help you avoid mistakes such as accepting a low settlement, unknowingly admitting fault, signing a general release or making recorded statements to insurance adjusters.
You will pay no attorneys' fees unless you recover compensation. Call 769-572-5111 to schedule a free consultation.[/fusion_builder_column][/fusion_builder_row][/fusion_builder_container]