Car accidents can leave you dazed, confused and filled with questions: Who caused the crash? How did it happen? Who is liable for damages?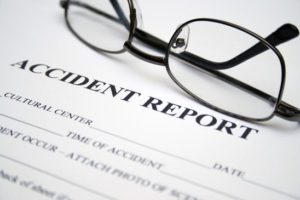 Those questions can be difficult to answer if the other driver flees the scene. In Mississippi, it is illegal for a driver to leave the scene of an accident that caused an injury or death. The penalties for violating this law may include up to one year imprisonment, license revocation and a fine of up to $5,000.
If you were injured by a driver in a hit and run accident, your top priority is to seek medical attention. Contact the police and request medical assistance. Also, provide details about the vehicle that hit you, and mention that the driver fled the scene.
You should also consult an accident lawyer to discuss your options for recovering compensation. The at-fault driver may be liable for your medical bills, lost income and non-economic damages related to the collision.
If the incident happened in Mississippi, turn to Ballard Law, PLLC. A car wreck attorney in Madison will evaluate your case, gather evidence, interview witnesses and compassionately represent your interests. Call 769-572-5111 to schedule a free consultation.
7 Steps to Take after a Hit and Run
If you were injured in a hit and run crash, it is important that you remain calm and take steps to protect your interests. Your actions in the immediate aftermath of the accident could affect your ability to recover compensation.
Take these seven steps after any hit and run collision:
Check other people for injuries;
Call the police and, if necessary, request emergency medical assistance;
Record the contact information of eyewitnesses;
Call your insurance company and explain what happened;
Take photographs of the scene that show your injuries, property damage, traffic signs and skid marks;
Visit your doctor immediately after the accident – even if you do not feel seriously injured; and
Contact an accident lawyer to find out if you have grounds for a claim.
How Common Are Hit and Run Accidents?
According to the AAA Foundation for Traffic Safety, approximately 11 percent of all police-reported crashes involve at least one driver who fled the scene. An estimated 1,500 people die in hit and run crashes every year, and USA Today reports that hit-and-run accidents are on the rise – with a 13.7-percent increase between 2009 and 2011.
There's no excuse for leaving the scene of an accident – especially if someone suffered an injury. If you were hurt by a distracted, drunk or negligent driver in Mississippi, contact Ballard Law, PLLC.
William E. Ballard is a car wreck attorney in Madison who will aggressively represent your interests. Mr. Ballard will help you avoid mistakes such as overlooking certain damages, unknowingly admitting fault, signing a general release or making recorded statements to insurance adjusters. Call 769-572-5111 to schedule a free consultation.